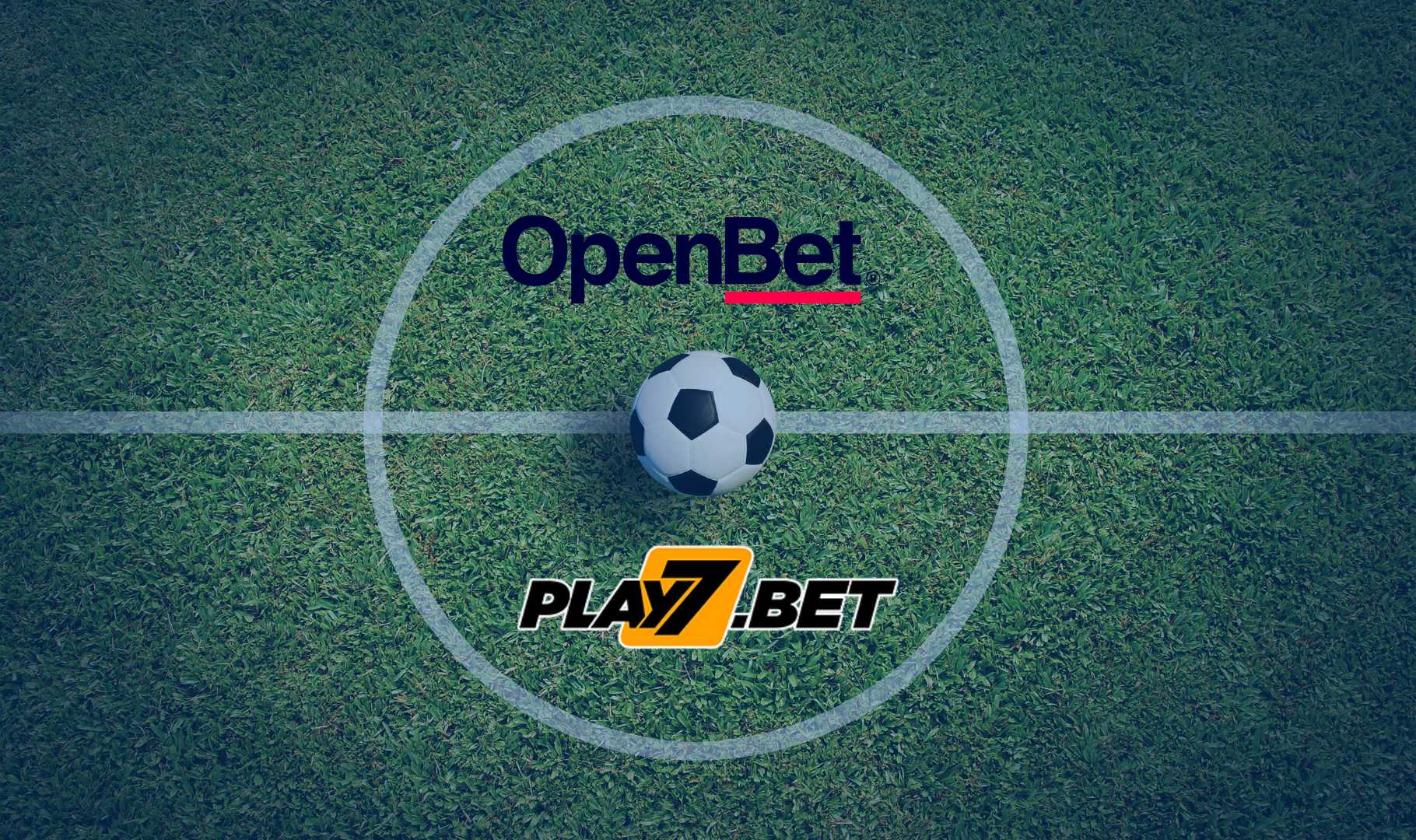 OpenBet Ventures into Brazil's Newly Regulated Sports Betting Market with Play7.Bet
Work with us

Esteemed sportsbook technology provider OpenBet is poised to make a significant foray into the freshly regulated Brazilian sports betting market, courtesy of a strategic alliance with Play7.Bet. 
In this landmark collaboration, OpenBet will leverage its cutting-edge technology to underpin Play7.Bet's multifaceted sports betting platform encompasses physical retail outlets and an expansive online presence.
Vital elements of OpenBet's technological prowess, such as the OpenBet betting engine, managed trading services, and player account management (PAM) system, will be seamlessly integrated to facilitate wagering activities across land-based and digital domains.
Furthermore, Play7.Bet stands to gain substantial advantages from OpenBet's synergistic partnership with Neccton, particularly in areas vital to the integrity of the gambling sector. This includes mechanisms for responsible gaming, anti-money laundering protocols, and state-of-the-art fraud detection measures.
OpenBet's CEO, Jordan Levin, expressed his conviction in the partnership: 
From the inception of the UK market, spanning across Greece, Australia, and the United States, it has always been evident that aligning with proficient local entities armed with coherent and compelling strategies forms the bedrock for success in nascent markets."

He continued,

"For this very reason, we are delighted and honored to have been chosen to collaborate with Play7 in the vibrant Brazilian market. The signing of this deal represents an exciting milestone for OpenBet."
Play7.Bet's CEO, Moises Deiab, echoed the sentiment:
"We take immense pride and enthusiasm in our association with OpenBet. OpenBet has earned global acclaim for its comprehensive and scalable sports betting solutions, and its value to us is indisputable."

He further emphasized,

"It was paramount to us to engage with a company that has consistently demonstrated its unwavering commitment to responsible gaming, player safeguarding, local investments, and adherence to regulated markets. We harbor ambitious plans for this market, and OpenBet lies at the heart of our vision."
Regulatory Developments in Brazil This groundbreaking partnership comes on the heels of a significant regulatory milestone in Brazil. Recently, the Chamber of Deputies in Brazil gave its stamp of approval to the government's comprehensive gambling bill. This historic bill covers regulating sports betting and online casino activities within the country.
The passage of this bill represents one of the final hurdles in Brazil's protracted journey toward regulating online gambling. The bill is now slated for review by the federal senate with a 45-day window to provide commentary and insights on its provisions. 
Crucially, the proposed law sets stringent criteria for participation in the Brazilian market. Only businesses incorporated under Brazilian legislation, with their headquarters and administrative functions situated within the country, will be eligible to operate legally.
The bill introduces a tax structure wherein operators are subject to an 18% tax on their revenue. This tax rate escalates from 31% to 34% when factoring in additional contributions. For operators to enter the market, a licensing fee of R30 million is mandatory.
Each payment confers the right to operate a single betting application, with any additional offerings necessitating separate licenses. These licenses are valid for three years. Furthermore, the bill imposes stringent anti-money laundering and counter-terrorist financing mandates, underscoring the government's commitment to a secure and regulated gambling environment.
Operators are also obliged to uphold strict, responsible gambling standards. To foster a transparent and accountable gaming landscape, the proposed law restricts operators from extending bonus bets and credit lines to their patrons. This aligns with the overarching goal of ensuring the safety and integrity of the burgeoning Brazilian gambling industry.