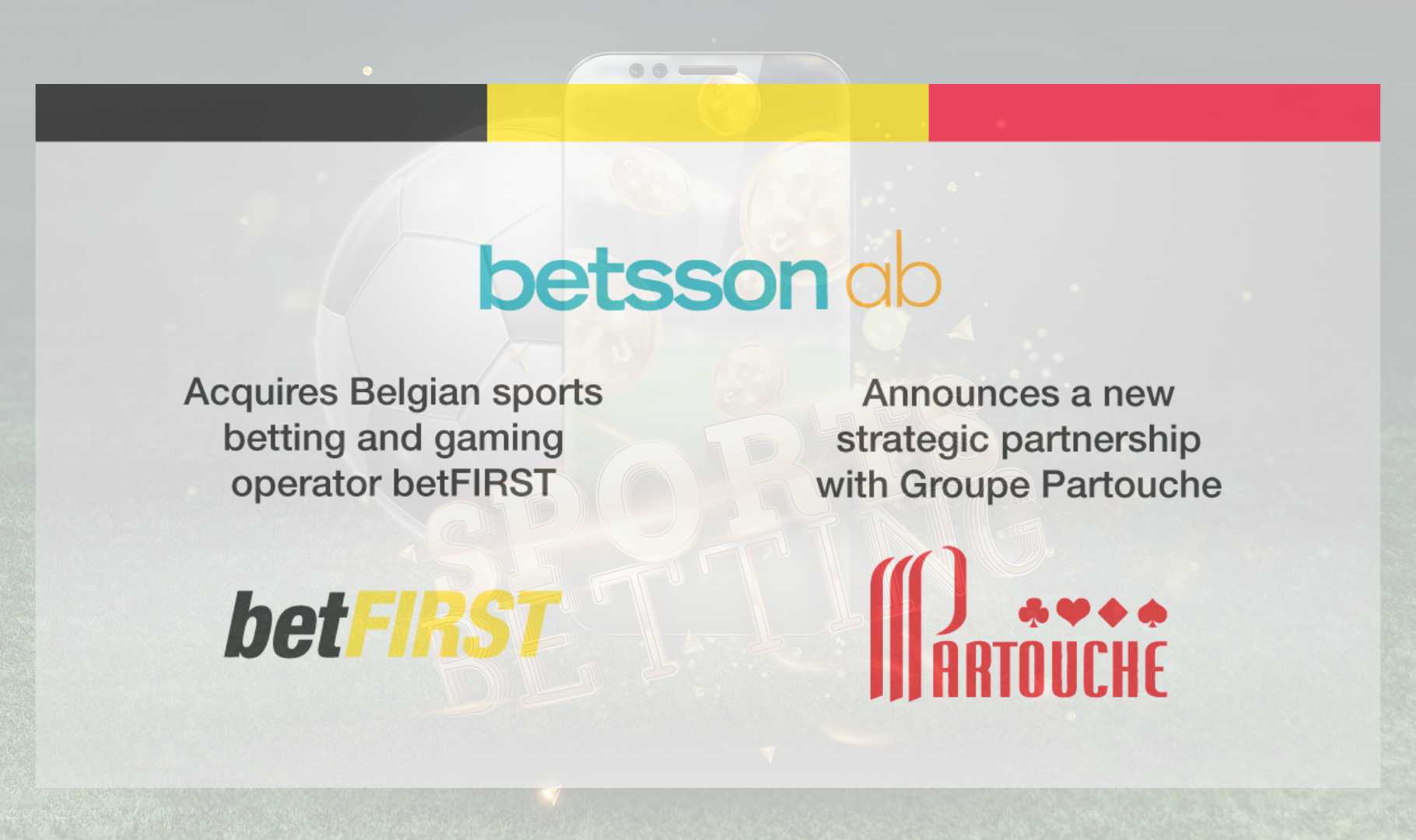 Betsson Makes a Splash in Belgium with €120 Million betFIRST Buy
Work with us

The financing for this acquisition will be sourced from Betsson's existing cash reserves and currently available credit facilities. The acquisition price reflects a multiple of 10 times the estimated EBITDA (Earnings Before Interest, Taxes, Depreciation, and Amortization) of betFIRST for the entire year of 2023.
In 2022, betFIRST reported a net revenue of €51.2 million and an altered EBITDA of €10 million. Established in 2011, betFIRST operates as a B2C (business-to-consumer) operator in Belgium's online gaming market, which is subject to local regulations, providing both sports betting and dice games.
In addition to its online sportsbook, the brand also has a presence in 450 physical locations across Belgium, including gaming arcades.
Partnership with Groupe Partouche
In conjunction with the acquisition of betFIRST, Betsson has unveiled a strategic partnership with Groupe Partouche, a publicly listed casino operator in France. This partnership aims to provide online casino services in regulated markets, commencing in Belgium in 2023, contingent upon acquiring the necessary licenses.
Betsson intends to combine its expertise in online gaming with Groupe Partouche's leadership in the land-based casino industry to deliver a localized online casino gaming experience in Belgium.
Groupe Partouche has multiple land-based casinos in Switzerland & France and has a retail casino license in Belgium that can be expanded to encompass an online license.
Strategic Impetus
Betsson has articulated that the acquisition of betFIRST and the partnership with Groupe Partouche will grant the company vital access to the Belgian market. Simultaneously, it expands its geographical presence and diversifies its revenue streams by increasing its focus on locally regulated markets.
As of Q1 2023, Betsson's overall regulated revenue mix accounted for 36.3% of its earnings. The operations of the betFIRST business will continue as usual until potential synergies can be further explored in the medium to long term.
Pontus Lindwall, CEO and President of Betsson AB, expressed his enthusiasm for the company's entry into the Belgian market in collaboration with Groupe Partouche. 
He emphasized the strategic alignment of this move with Betsson's growth strategy, which focuses on extending its presence in new markets, especially those that are already regulated or expected to be regulated in the near future.
The Belgian market, which has been regulated since 2011, is well-suited to this strategy. Lindwall also highlighted the scalability of Betsson's business model and its potential to enhance revenue and profitability over time through these initiatives.