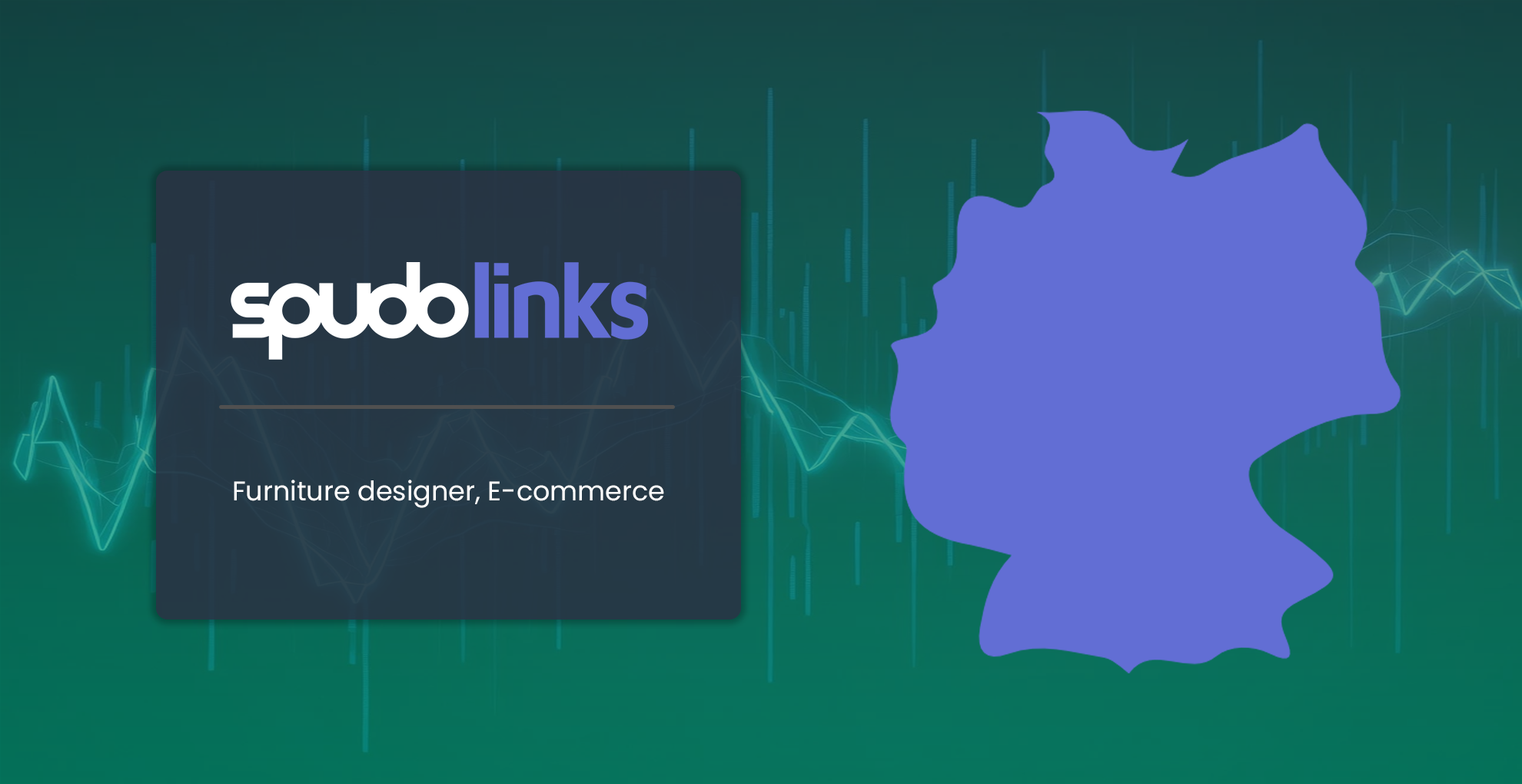 Customer case: German e-commerce of designer furniture
Work with us

Client Background
In a highly competitive market, our client, a German e-commerce company specializing in designer furniture, decided to improve their web presence, draw in more organic traffic, and establish themselves as the right choice for their potential clients.
Challenges
Competition: Our client faced the challenge of distinguishing themselves in a marketplace where aesthetics and quality reign supreme and where many international companies are competing.
Potential: The client's website struggled to obtain significant organic ranks for relevant German searchers, which limited their ability to reach potential buyers.
Our Approach
To address these challenges and steer the client toward remarkable growth, we orchestrated a meticulous link-building strategy with a German-focused lens:
Market Analysis: We started a thorough investigation of the German designer furniture market, identifying rivals and new trends that appealed to the local audience.
Content Excellence: We prioritized the creation of informative, captivating content centered around German interior design trends, furniture care, and lifestyle inspirations. This content not only showcased the client's products but also magnetized authoritative backlinks.
Strategic German Link-building: Utilizing our network in the German design and lifestyle space, we cultivated connections with regional blogs, journals, and websites to obtain strong backlinks that increased the client's authority.
Results
Our client saw exceptional results due to our specialized and competent approach:
Across 28 months, our client witnessed an impressive +71% increase in organic traffic coming from German searches.
Our methodical link-building and content optimization strategies led our client's German website to the top search engine ranks, putting them in front of potential customers.
The strategies used ensured a continual improvement in organic traffic, providing our client with a continuous stream of potential customers seeking design furniture.
Conclusion
Our collaboration with a German e-commerce business that specializes in designer furniture is a good illustration of the importance of a targeted link-building approach for advancing sector leadership and generating significant growth in organic traffic. We are thrilled to continuously collaborate with this company and improve its organic traffic in the German market.